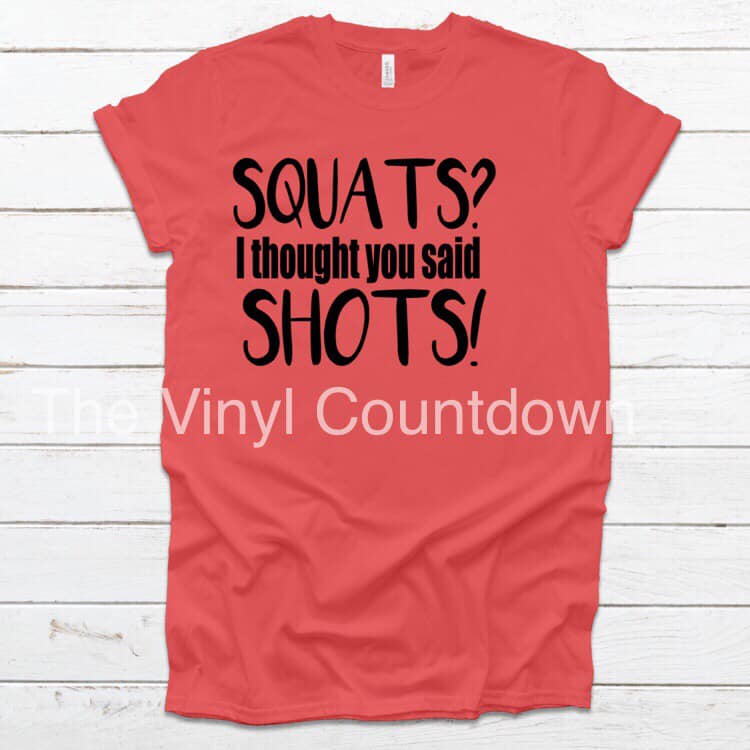 Screen printed transfer- Squats? I thought you said shots!
---
Must be applied with a heat press. This transfer can go on any color shirt. Cotton, cotton blends, etc work with this type of transfer. With screen printed transfers you can feel the "ink": Hot Peel Application Instructions 1 . Set temperature at 325 for full color and 390-400 degrees Fahrenheit for single color transfers. 2. Set pressure at HIGH. (LOTS OF PRESSURE) 3. Press 7 seconds for full color and 12-15 seconds for 1 color. 4. Peel immediately while hot, in one continuous, smooth, rapid motion.
Do not use a Teflon sheet.
---
Share this Product